Cameroon-born danceclub artist Golden Boy (Fospassin) has released his third major record in as many years, "Top Hits Generations," including six complete, all-new tracks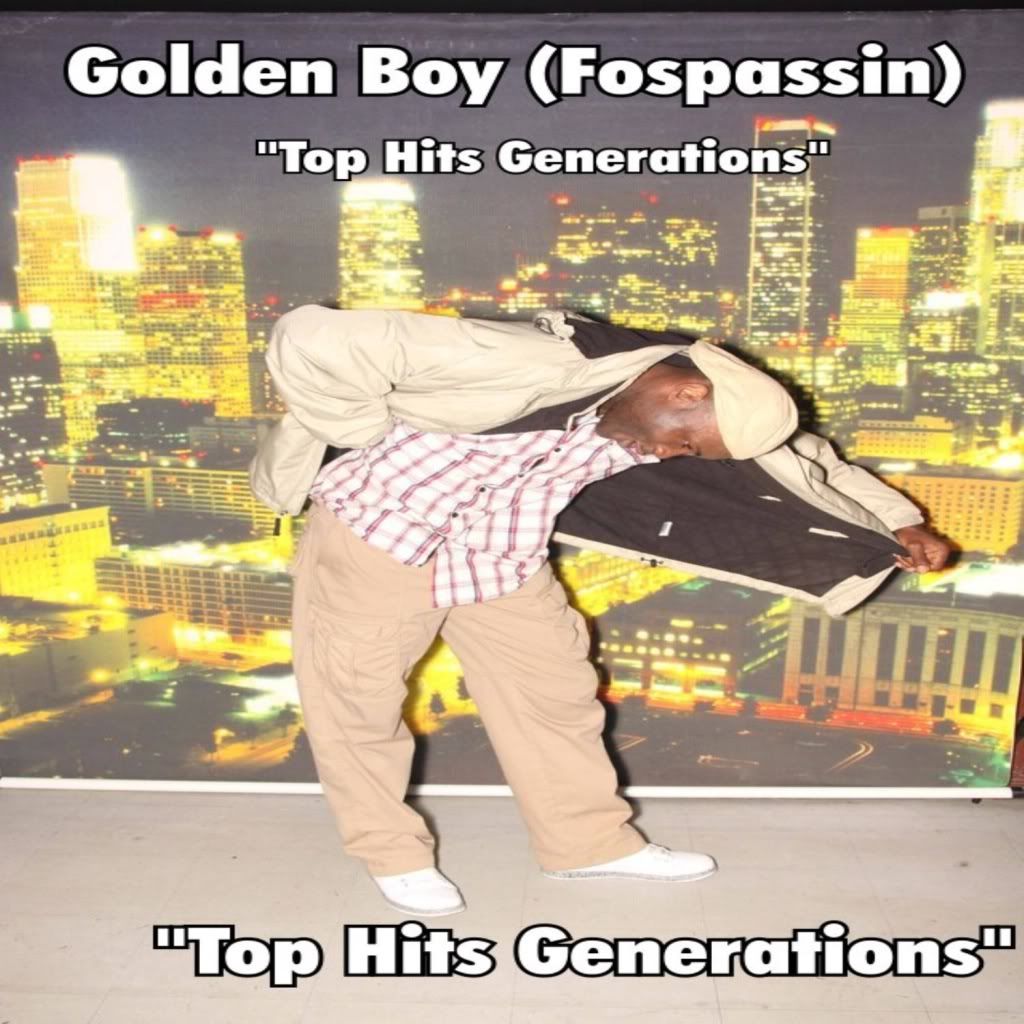 Golden Boy (also known as Fospassin) has recently released a new EP, "Top Hits Generations," to broad fan and critical acclaim worldwide. Having pressed material in 2005, 2006, and 2007, Cameroon-born Golden Boy has spent the last three years honing his stage performance all over the world, but with six full-length dance tracks under his belt, he has decided to publish a new EP rather than make fans of Fospassin wait any longer.
Living now in Marietta, GA, Golden Boy's music has been awarded more than 15 times in 2 years. Some of his accolades are: Special Mention, Music Aid Awards 2006 (United Nations); Best Video of the Year Nominee, LA Music Awards 2006; and Honorable Mention, Indie Music Awards 2006. He receives more than 15000 weekly radio airplay reports worldwide.
Golden Boy is at once the composer, producer, engineer, lyricist and performer of his tracks, which find acceptance in locales as disparate as Moscow and Tokyo. He has been called "The King of Monkey Dance," a "Bob Marley and Tupac revolution," and the "ultimate singer/songwriter for the 21st-century music lover." His 2007 single, "Hot Crunk," continues to garner attention on Internet radio stations, iTunes, and YouTube a full 5 years later.
Golden Boy's influences are exotic and widely varied, which give his art a "world music" feel, occasionally causing him to be filed in record stores under surprising genres. His remarkable vocals (often written and sung in his native French) lend heavy, rich overtones that compliment his female background trio and lend ballast to each track. His orchestration is melodic and simple, and never overproduced. Of his own music, Golden Boy has said, "[I am] surrounded by energy, emotions and people from all over the world...bringing to the world something hot for people to forget their worries."
The LP "Hip Hop Generations" is distributed globally by MondoTunes and is available at iTunes for purchase and download
Genre: Club / Hip Hop / Pop
Location
MARIETTA, Georgia
iTunes Link:
bit.ly/3gGgjW
Record Label
Golden Boy (Fospassin)
Type of Label
Indie